PLACE TO EAT
Please get in touch if you would like your restaurant reviewed.
us(AT)gaygoat.com
Vientiane is the capital and largest city of Laos, situated on the Mekong River near the border with Thailand. Vientiane became the capital in 1563 due to fears of a Burmese invasion. During French rule, Vientiane was the administrative capital and, due to economic...
read more
********************
Mama Pacha
Vegan Living-Foods Cafe
1722 D St Michael's Drive
Santa Fe
NM 87505
Tel: +1 505 501 9937
[email protected]
Hours 9am to 8pm Mon to Sat
Closed Sunday
FANTASTIC DESSERTS!
********************
Thai Vegan
Healthy First
5505 Osuna Rd, NE
Albuquerque
NM 87109
www.thaiveganm.com
Hours 11am – 9pm Mon – Sat
Sun 5pm – 9pm
********************
HanGawi
12E 32nd Street
(between 5th and Madison Ave)
New York
NY 10016
Tel 212 213 0077 / 212 213 6068
[email protected]
Www.hangawirerestaurant.com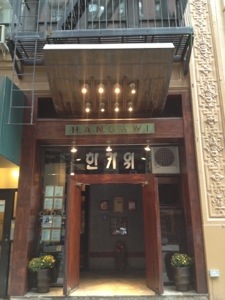 ********************
Blossom Bakery NYC
www.blossombakery.com
Tel: +1 212 242 3339
********************
Blossom Du Jour
Vegan, organic, kosher
www.blossomdujour.com
174 Ninth Ave. Tel: +1 212 229 2595
165 Amsterdam Ave. Tel +1 212 799 9010
********************
Franchia
Vegan Cafe
12 Park Avenue
(between 34th and 35th)
New York
NY 1001
www.franchia.com
[email protected]
Tel: +1 212 213 1001
********************
Caffe Reggio.
119 MacDougal Street
New York‎ NY‎ 10012
United States
********************
Joe's Pizza,
7 Carmine Street,
New York‎
NY‎ 10014
United States
********************
Buddha Bodai
5 Mott Street
New York‎ NY‎ 10013
United States
http://www.chinatownvegetarian.com/
Tel: +1 (212) 566-8388
********************
Babycakes
248 Broome Street
New York‎
NY‎ 10002
United States
http://www.babycakesnyc.com/
Tel: +1 (855) 462-2292
********************
Lula's
516 east 6th Street
New York
Lulasweet.com
[email protected]
Tel: +1 616 481 5812
********************
Udupi Palace,
an Indian vegetarian
1007 Valencia St (at 21st St, Mission District)
San Francisco
California
94110
tel +1 415-970-8000
********************
Herbivore
San Francisco/Valencia
983 Valencia
San Francisco, CA 94110
+1 415.826.5657 phone
+1 415.826.5125 fax
http://www.herbivorerestaurant.com/
********************
Uncle Yu's
2005 Crow Canyon Pl Ste
160 San Ramon
CA 94583
www.uncleyu.com
********************
Trinks,
39140 S. Hwy 1,
PO Box 706,
Gualala,
CA 95445.
Tel +1 707 884 1713
www.trinkscafe.com
********************
Raven's Vegetarian Restaurant
44850 Comptche Ukiah Road,
Mendocino,
California
USA
Tel +1 (707) 937 5615
http://www.ravensrestaurant.com/
********************
Living Light Cafe
301 North Main Street
Fort Bragg,
California
USA
********************
Lost Coast Cafe
468 Main Street
Ferndale
California
USA
CA 95536
Tel: +1 707 786 53330
********************